Four Tips to Step Up Your Next Party's Cocktail Hour
No matter the occasion, an impressive cocktail hour sets the tone for the event. It is an opportunity for guests to mingle and get comfortable with one another and with the event. A fantastic and unique cocktail hour creates the vibe for the night. In fact, the cocktail hour is a way to create anticipation surrounding the subsequent event. It is an integral part of the overall experience.
Use these tips to WOW your guests: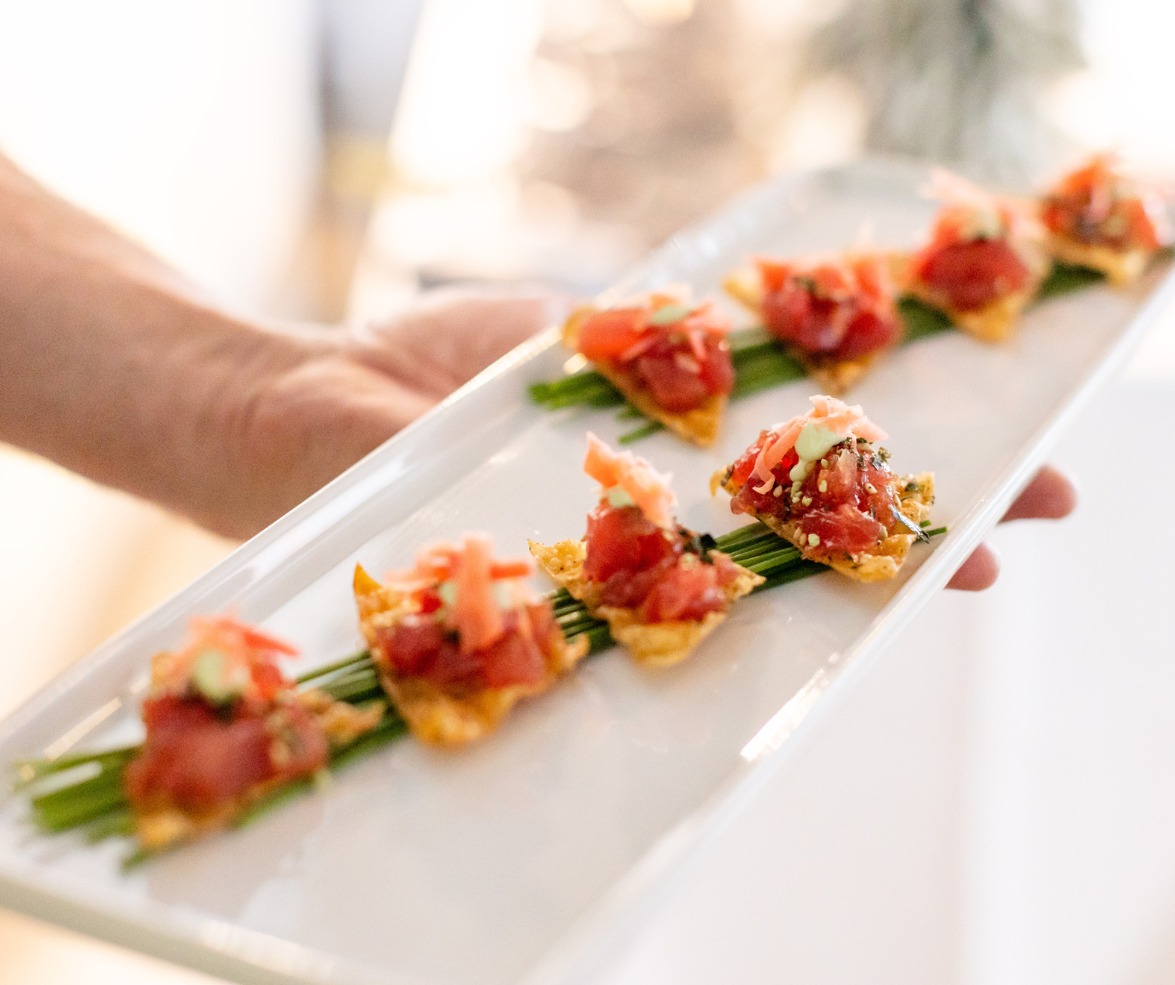 1.      Create a unique cocktail menu with signature drinks for the event.
A cocktail hour is nothing without the cocktails or mocktails. A mocktail is a virgin or nonalcoholic version of a beverage. It is always a good idea to include nonalcoholic options for party-goers. A professional mixologist can help create one-of-a-kind drinks to step up your cocktail hour.
Make and print a menu for the cocktail hour. This personalized touch is sure to WOW guests. Print the menu on quality paper and put it in picture frames to display.
For a more personalized experience, name each cocktail or mocktail to fit the theme of your event. For example, a signature cocktail at a wedding might include the couple's new last name or a location important to their love story. A Bat Mitzvah mocktail could be named after the honoree or aligned with the theme; such as, Tessa's Tik Tok Tonic or Reel-y Raspberry Punch for a social media themed event.
Include creative touches when crafting the cocktail hour drink menu. Examples include, prosecco float with prosecco, sorbet, and fresh fruit; infused liquors; edible flowers and fresh herbs; rimmed glasses. Colorful beverages with additional flare are the way to make a statement.
Consider a Sangria or Bloody Mary station with a plethora of add-ons like, fresh fruit, anything pickled, spicy components, bacon, etc. Be as creative as possible.
2.   Hire a mixologist with flare.
Another way to impress is by hiring a mixologist with experience and pizazz. Think of the 1988 classic film, Cocktail, starring Tom Cruise. Make a show out of cocktail hour with the mixologist as the entertainment.
3.   Cocktail hour hors d'oeuvres that make a statement.
While it is not called hors d'oeuvres hour, party hors d'oeuvres are as important as the cocktails. Particularly, when drinking is involved, you must feed your guests. You do not want sloppy guests as the party is just starting to wind up. Party hors d'oeuvres can be as unique, creative, and delicious as are the cocktails.
Consider a charcuterie "board" as big as a table to really impress party-goers. Professional caterers can set up the charcuterie in elegant and interesting ways.
Surprise guests with the presentation of party hors d'oeuvres. You may wish to serve things like antipasto skewers, savory macarons, sushi pops on a stick, and dry ice to keep things cool and unexpected.
Serve colorful, fresh food. Bright and bold colors will enhance the hors d'oeuvre experience.
4.   Amaze your guests with cocktail hour entertainment.
Some ideas for cocktail hour entertainment that WOWs include fire eaters or fire spinners, aerial silk performers, living statues, musical performances, karaoke, live art, and more. The sky is the limit when it comes to entertainment. If you can think of it, there is probably someone you can hire to do it.
When planning the cocktail hour for an event, spend time thinking about what you want your guests to experience or feel. Use cocktails, hors d'oeuvres, and entertainment to welcome party-goers and set the tone for what lies ahead. Have fun incorporating creative and personalized components. Use these tips to make a statement at your special event.