Top 10 Bar/Bat Mitzvah Themes for 2022
You've picked the venue, the music, the food, the attire, but what about the theme? Your child's Bar or Bat Mitzvah theme represents the essence of them. It's the hub of all other party planning details. The theme should reflect a facet of your child's maturing personality, their individuality. It will impact Bar or Bat Mitzvah planning details such as décor, music, party favors, etc. The party theme will set your party apart from all the others. Choose a specific theme to truly personalize your Bar or Bat Mitzvah celebration.
Use the following top 10 trending themes for 2022 to aid in your own Bar or Bat Mitzvah planning. Incorporate your own Bar or Bat Mitzvah planning ideas. Remember to add personal touches for the most unique and creative experience for all of your guests. Have fun with it!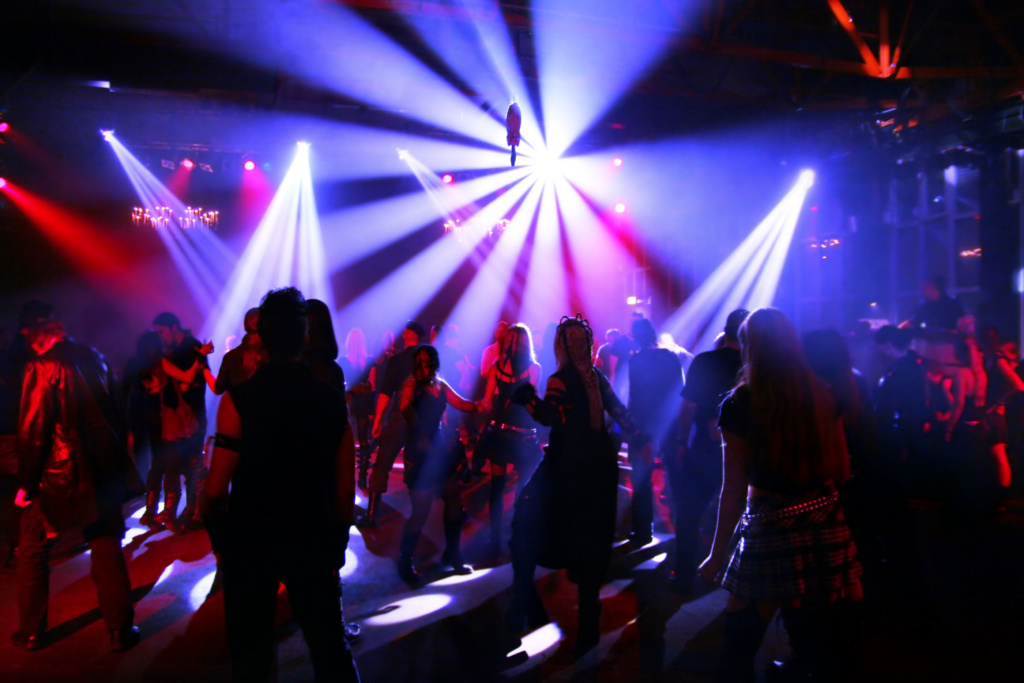 Camp Theme for Your Bar Mitzvah
Tried and true and still popular, a camp theme never disappoints. If your child attends sleepaway camp, it is most likely a major part of their life. Undoubtedly, their camp friends will attend the celebration. Your child's school friends know how important camp is to the Bar or Bat Mitzvah child, and this is an opportunity to give all of your guests a glimpse into sleepaway camp. Think s'mores, campy shirts, spirit, color war, sports, traditions, etc. Personalize the camp theme for maximum effect.
Neon Theme for Your Bat Mitzvah
Neon was probably a pretty popular theme when you were a kid. And now it's back in style and gaining popularity. Neon is noticeable and aesthetically pleasing. Rather than a specific theme, you get to use an entire color palette.
Graffiti/90's Theme for Your Bar Mitzvah
If you prefer a more "traditional" theme, neon can be worked into a 90's theme or a graffiti theme. This theme goes nicely with glow sticks and other fun, party hand-outs. Décor for a neon theme is easy to find. Hire a graffiti t-shirt/hat/towel artist to personalize party favors.
Candy Theme for Your Bat Mitzvah
Let's start with the premise of "everyone loves candy!" Adopting candy as a theme is sure to excite party goers. You can include a candy bar for people to make their own party favors. Large candy replicas can serve as décor. Lollipop bouquets make pretty centerpieces. You can be more specific and make the party a Candyland, or Chocolate Lovers Paradise. The possibilities are endless.
City/Travel Theme for Your Bar Mitzvah
Does your child have a favorite city or state or location? Make it into their theme! Is your Bat or Bar Mitzvah child theatrical? Broadway is always a hit! Rather than table numbers, use Broadway shows. Include a red carpet, large signs, and paparazzi. Does your child love New York City, make each table a different NYC neighborhood. Is your child a world traveler? Incorporate that in the theme. Think about souvenirs from trips you've taken for inspiration. Moreover, include regional food to truly enhance the ambiance.
Pop Art Theme for Your Bat Mitzvah
If your child is a fan of comics, pop art provides a more sophisticated version of a childhood classic. Think thought bubble, onomatopoeia, pops of color, bold words. A bold theme like pop art fills the venue and leaves room for creativity and individuality.
Boho Theme for Your Bar Mitzvah
Whimsical and free-spirits are well-suited for a boho theme. Décor could include dream-catchers, soft-lighting, white fur, free-floating balloon art. A boho theme is a vibe unto itself. In addition, you can mix a boho and hippie theme. A hippie backdrop would make for memorable photos and a cool photo booth.
Influencer Theme for Your Bat Mitzvah
Why not embrace your child's obsession with their phone and turn it into a theme?! You could hire someone to teach TikTok dances so the party goes viral. Incorporate social media or video games. Allow your child to take the lead on this one. The Bat or Bar Mitzvah guest of honor can really make this theme their own by including all of their favorites.
Favorite Activity Theme for Your Bar Mitzvvah
Follow your child's passion with the theme. Are they into sports, dancing, art, surfing, animals, music, or books? Think about what your child will enjoy seeing all over the party. If it's something the Bat or Bar Mitzvah celebrant loves, the details will be easy. Choose a passion and let your child's creativity run wild!
No Theme
Believe it or not, the "no theme" theme is trending! Rather than choosing a specific theme, some Bar and Bat Mitzvahs are utilizing large, light up names or bold favorite colors in place of a traditional theme. You can design a unique party logo and include many of your child's favorite things.
Hollywood POP Kids
No matter the theme, have fun and be creative. Allow the Bat or Bar Mitzvah girl or boy to become invested and involved. The more fun you have creating a theme, the more fun your guests will have immersing themselves in it.
Remember, Hollywood POP Kids Parties are truly epic. We throw over-the-POP tween parties, we bring imagination to life, and we're ready to plan your next event!