Hire a Wedding Planner or Do It Yourself?
The age old question depends on a number of factors. We break down all of the wedding planner considerations below.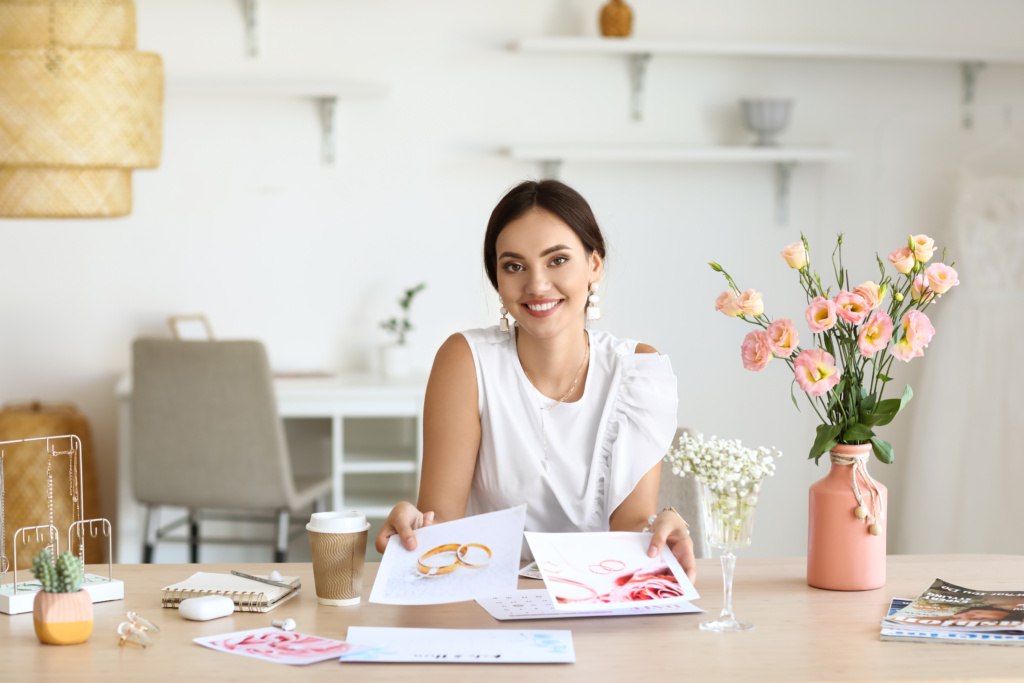 Start by making lists.
Congrats on your engagement! Allow yourself a moment to bask in the fiancé glow. Chat with your partner about wedding ideas. Are you on the same page? Start making lists… and lists… and lists… Who will you invite? Where will you celebrate? How do you collectively envision the big day? What type of entertainment are you thinking about? Will the event be large or more intimate? As you brainstorm with your partner, take notes! At this point, you're probably thinking "should I hire a wedding planner?"
Should I hire a wedding planner?
The simple answer is, it depends! And the best way to arrive at an answer, is by taking some preliminary wedding planning steps and seeing if a wedding planner can help your vision become a reality.
What is a wedding planner's role?
A wedding planner's role in the process can vary. There are full-service wedding planners who will do EVERYTHING from negotiating services, budget management, invitation ordering, drafting a wedding timeline, ensuring you have no additional responsibilities the day of your wedding, among many other things.
There are other types of wedding planners who take a more limited role and assist in the few months leading up to your wedding day. Whereas, wedding coordinators may aid the day of the event, so that couples do not have to spend their wedding day organizing the event. Finally, if you choose a destination wedding, there are planners who work with you to streamline that process.
The benefits of hiring a wedding planner.
A wedding planner will take some of the stress off of you and your partner and your families. Once your planner has a sense of your wedding vision, allow them to take the reins. You can feel confident knowing an expert is available to plan, negotiate, recommend vendors, and advise. Hiring a wedding planner will enable you to enjoy your wedding day without worrying about the logistics; especially, the day of.
The detriments of hiring a wedding planner.
While a wedding planner can relieve stress, they can also add a financial burden. Full-service wedding planners are costly and might consume a chunk of your wedding budget. Wedding planning without a planner allows a couple spend time together thinking about how they envision the big day. Couples can feel pressured by their wedding planner to include or exclude details. Finally, the internet offers a plethora of free wedding planning tools and resources.
Should you hire a wedding planner?
Once you've thought through your vision, have an open discussion with your partner about whether a wedding planner is right for you. It is possible to create the wedding of your dreams without a planner, but there are undeniable limitations.
Hiring a wedding planner often sets the tone to create a dream wedding for you. Do you have a vision? Let us make it a reality. Contact our wedding division, Hollywood POP Weddings, to learn more.