How to Elevate Your Child's Graduation Party
It is the moment your child has worked towards their entire life… Graduation season is just around the corner. With the school-year coming to a close, it's time to start planning the ultimate graduation party for your graduate. Whether your child is heading off to college, post-graduate program, embarking on a career, or simply undecided, their approaching graduation is cause for celebration. And what better way to celebration than with an awesome graduation party.
The right graduation party planner can elevate your event and alleviate parental stress. The following ideas will help make your graduate's party unique, special, and an event to remember.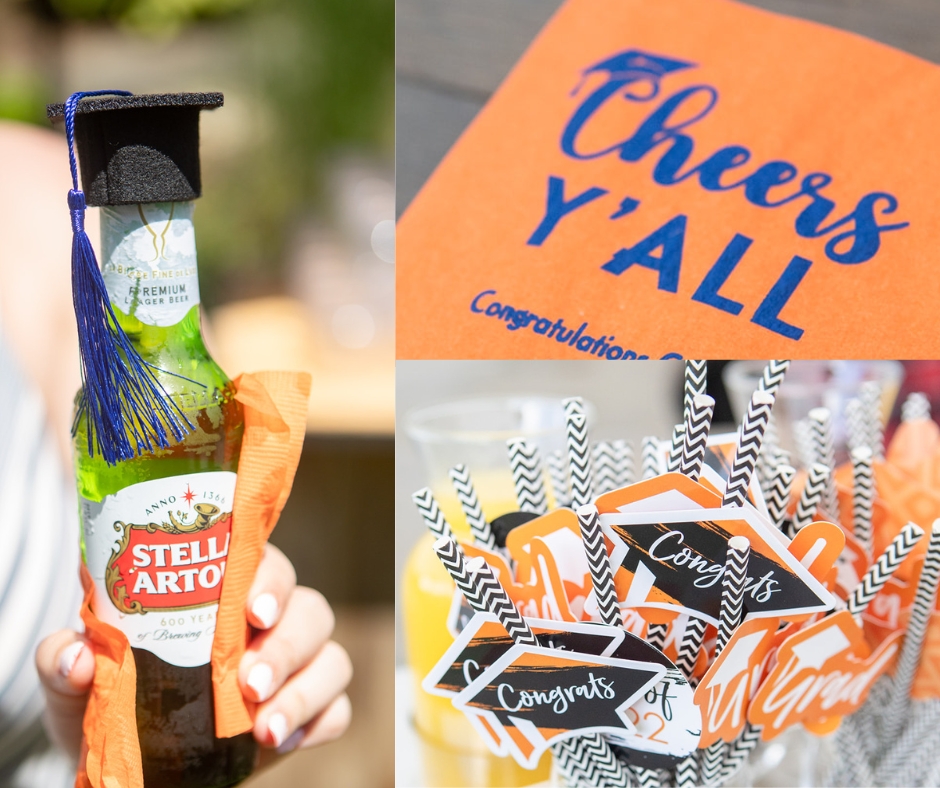 Graduation Party Theme
When you and your graduate envision the culminating celebration, what do you see? Is the room filled with college décor, childhood memories and nostalgia, or is it something uniquely reminiscent of your child? Spend some time thinking about the theme. Think of the theme as the hub of the party planning. Many other aspects will revolve around a theme.
Once you've honed in on that theme, your graduation party planner can include elevated details to WOW your guests. A theme can be as unique and individual as your graduate.
Some thematic ideas include:
College or University Theme – Your graduation party planner can go all-out with college colors or the college mascot.
High School Spirit Theme – Before closing the door to high school, get in one final hoorah with your graduate's high school colors and mascot.
Future Goals Theme – If the graduate is intent on pursuing a specific career path, center the around their future goals. Incorporate a special motto or life's mission.
Uniquely You Theme – Combine all the graduate's favorite things to make the ultimate personalized graduation party. For example, incorporate the graduate's favorite foods, books, teams, activities, etc.
Color Scheme Theme – A set of colors can provide the perfect backdrop for an elevated graduation soiree. Metal tones are timeless and elegant.
Memory Theme – Include pictures and favorites from the graduate's past for a special, personalized theme.
Graduation Party Décor
Unique and personalized décor is another great way to elevate a graduation party. Nowadays, everything can be personalized, monogrammed, or thematic. Ask your graduation party planner about special ways to customize the décor. Examples of customizable items include a personalized dance floor, a unique logo for the event created by a graphic designer, a one-of-a-kind photo backdrop, a special video or photo montage to play throughout the event. Other details may include a photo booth, custom balloons, tassels to represent graduation caps, and personalized napkins and cups.
Graduation Party Food and Beverage
Heighten your graduation party with a specialty cocktail or mocktail. Incorporate school colors or favorite flavors. Add miniature felt graduation caps to the tops of beer bottles.
For graduation party food, the options are endless. Large charcuterie tables will WOW your guests. Or perhaps a food truck fits better with the theme. Maybe the food is presented on large towers or in creative ways. Dry ice is always a fan favorite. A graduation party planner will know how to make your ideas a reality.
Personalized Touches for Your Graduation Party
The most important part of a graduation party is that the graduate is surrounded by love and well-wishes for the future. Ensure the memories last forever by seeking the help of guests. Ask guests to provide their advice for the future. Hire a videographer to compile the advice. Request that guests write life advice on the back of photo booth pictures or a custom wall hanging.
The vibe of the party depends on the graduate. The sky is the limit when it comes to unique details that really elevate the party. The ultimate graduation party planner will ensure your graduation party POPs. As always, Hollywood Pop Gallery is ready to plan a graduation party for your family that will leave them talking well into the next school year. Contact us today to learn more!