The Pros and Cons of a Destination Wedding
So, you're newly engaged. Congratulations! Now comes the exciting part: planning your big day!
For many, wedding planning means finding a local venue and inviting a long list of guests. For others, the wedding of their dreams lies a bit further from home.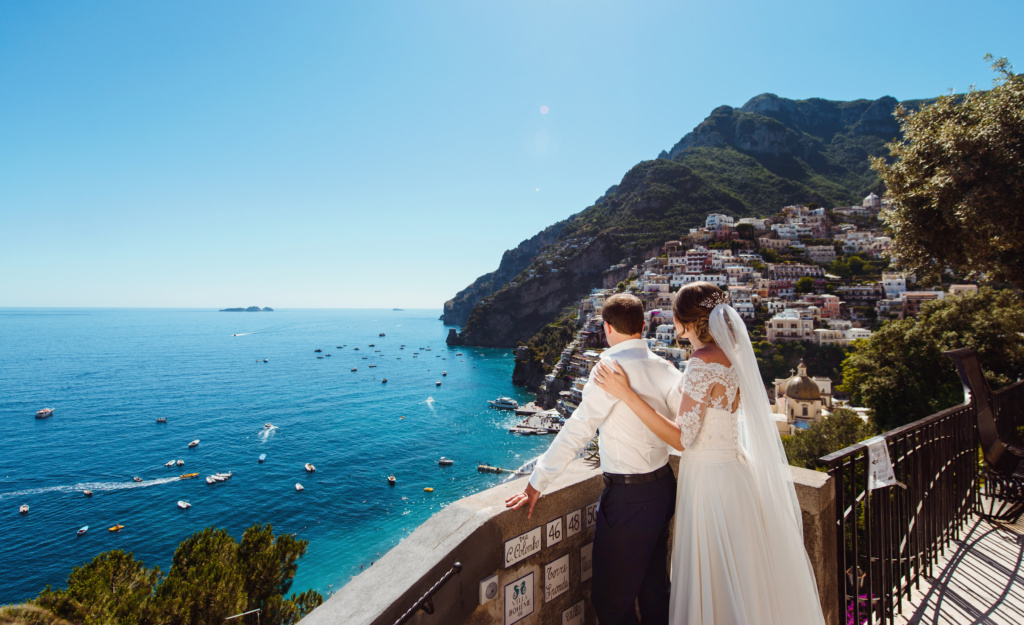 From castles to beaches, there are so many places around the world to host a beautiful celebration. But don't book those flights just yet! There's actually a whole lot to consider before making your decision.
Let's take a look at some of the pros and cons of a destination wedding!
Pros of a Destination Wedding
Budget BFF
You might be surprised to learn that the average destination wedding actually costs less than the average wedding in the U.S! A destination wedding is often a quarter of the price of a domestic celebration.
Depending on the location, expenses like hotel rooms and venue fees may be cheaper than what you'd find at home. There are also many all-inclusive resort venues out there, which include everything you need for your dream wedding in one package rate.
A Unique Celebration
Each year, 2.4 million weddings take place in the United States alone! During peak wedding season, guests may feel like they're attending the same party over and over again.
If you don't want your big day to get lost in a blur of blossoms and ballrooms, a destination wedding is a perfect way to make sure your celebration stands out from the crowd.
Your Nearest and Dearest
The average U.S. wedding size is 167 guests. That's quite a lot of invites!
For couples who prefer an intimate celebration, a destination wedding helps keep numbers to a minimum. If you're getting hitched down the street, everyone expects an invite. If your wedding requires travel, your second cousins will understand if they don't make the list!
Cons of a Destination Wedding
Unfamiliar Surroundings
Wedding planning can get more complicated when you're not familiar with the location. Everything from booking a venue to finding a photographer can be challenging, especially in places where you don't speak the language.
If you do decide on a destination wedding, you should be prepared to do a lot of research. You may want to work with a local wedding planner to make sure your big day goes smoothly.
Expect the Unexpected
Anyone who travels can tell you: sometimes, things don't go according to plan. For any trip, it is important to have a flexible mindset, but this can be a bit tricky when your big day is on the line.
Factors like unexpected delays, flight cancellations, or weather issues could spell disaster for your dream wedding!
What about Aunt Shirley?
Unfortunately, your destination may not be accessible for everyone on your guest list. Extensive travel can mean that older relatives or families with small children may not be able to attend.
If you want to make sure every member of your family can celebrate with you, a destination wedding may not be the best choice.
Planning the Destination Wedding of Your Dreams
Though it may make the wedding planning process more complicated, a destination wedding can be perfect for couples with an adventurous spirit. With these top tips, you can consider whether a destination wedding is right for you!
As always, Hollywood POP Gallery is here for all of your wedding planning needs. Whether you are staying local or plan to venture out to an exotic destination, our wedding planners will happily guide you each step of the way. Contact us today to learn more!