Theatrical Style Weddings That Will Wow Your Guests
One of life's biggest milestones is falling in love and getting married. It's your BIG day! Your wedding is a time to celebrate and indulge. As Shakespeare theatrically penned, "All the world's a stage, And all the men and women merely players." In Shakespeare's opinion, life is meant to be lived in a dramatic fashion.
Each phase of life deserving of its own act within the drama. And a theatrical style wedding is the perfect way to honor the landmark stage of life that is marriage.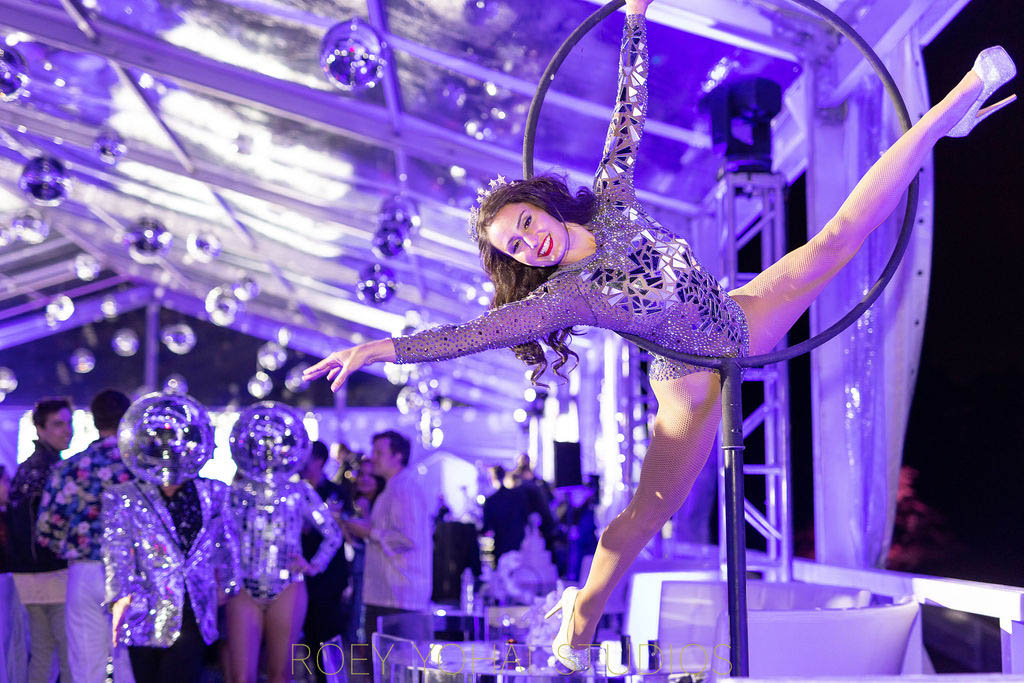 What is a theatrical style wedding?
A theatrical style wedding is exaggerated and dramatic, or has exaggerated and dramatic elements. A wedding that is theatrical stands apart from other weddings. The theatrical effect can be accomplished in many ways. Theatrics can enhance the overall dramatic effect of the day.
An experienced wedding planner can utilize décor, music, venue, food, and more to create a theatrical effect. Theater can serve as a theme for the big event. Moreover, a couple can heighten the overall theatrical elements through a performance.
How to achieve a theatrical style wedding.
Think of the wedding planner as a producer who oversees coordination and execution of the production or wedding. A wedding planner can suggest subtle or more overt components to make your wedding a theatrical one.
Some examples include:
Venue – There is no more theatrical venue than a theater. The right theater can be the backdrop for a beautiful affair. Other theatrical settings include destination weddings, old castles, historic locations, etc.
Décor – Theatrical décor is over-the-top and unexpected. Thematic décor may include a curtain or velvet rope. Wedding planners can find the perfect wedding performer or performing server. Cirque du Soleil-style performers provide an immersive experience for your guests.
Food – Wedding food made using molecular gastronomy is surprising and very theatrical. With the help of science, chefs and bartenders present food in an artistic and transformative way.
Music – When it comes to wedding music, theatrical is always better. Look into creative avenues when thinking of wedding bands or music. A choir or Broadway star adds a theatrical element. The more entertaining the better.
Theater as a wedding theme.
For couples who want theater as a theme, there are various ways to make that happen. More subtle theatrical details include use of color, invitation fonts, small details like wearing evening or opera gloves, and table décor. Bolder use of theatrical elements could include performances.
Performance to enhance the theatrical style.
Many couples choreograph and perform their first dance, but a surprise dance compilation or inclusion of back up dancers really enhances the theatrical effect. A reenactment of the couple's first meeting or first date add a lot of dramatics. If the couple are performers, they may wish to write a unique piece of performance art. No idea is too small or too big when it comes a theatrical style wedding.
As always, Hollywood POP Gallery is your go-to resource for all things weddings and events, and that includes weddings with a theatrical twist. Reach out to one of our wedding planners today to learn more.