Wedding Trends to Watch in 2023
Are you planning a wedding in 2023? You aren't alone. A major wedding boom is happening, and we are here for it! Experts from The Wedding Report, a wedding market research firm, estimate that over 2.5 million weddings were planned last year, the most since 1984. The surge is likely due to couples postponing their weddings as a result of the Covid-19 pandemic.
The growth in wedding planning isn't expected to slow down. We are still seeing the effects of the pent-up demand. Couples are now competing for venues, music, and florists amid high inflation. The wedding trends to watch in 2023 will likely be a result of many of those factors.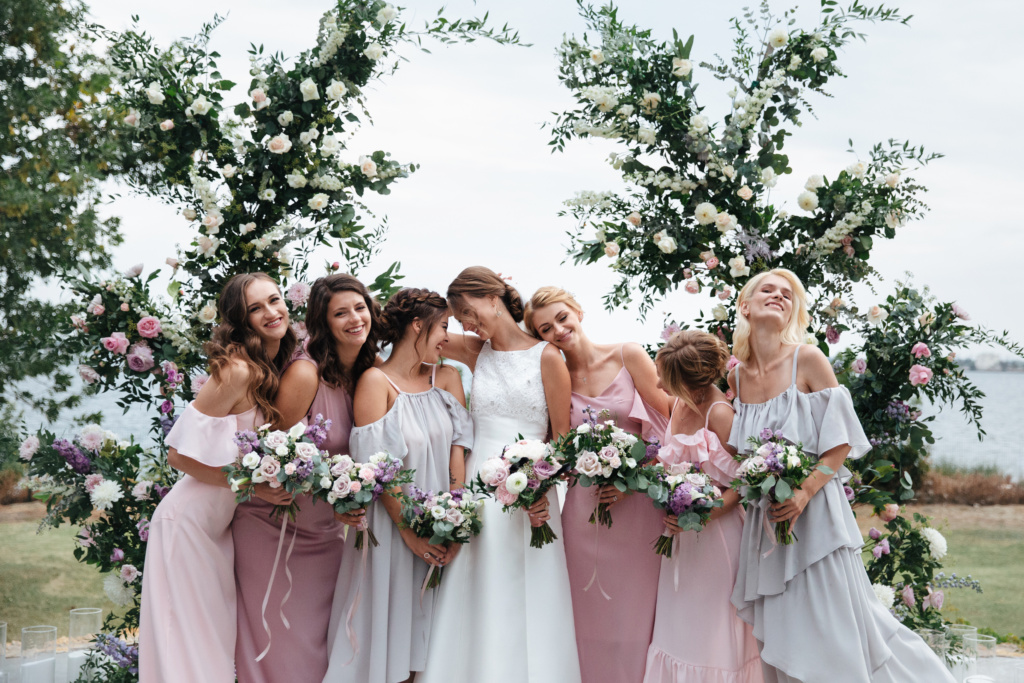 Personalized Officiants
When it comes to the ceremony, couples are looking beyond traditional religious leaders. In 2023, people are getting creative with their wedding officiants. Many millennials are opting to ask a friend or family member to officiate the ceremony. This wedding trend creates a more intimate and personal feel.
Digital Tools
Wedding planning now includes the use of a variety of digital tools for all aspects of the planning and the big event. Websites for wedding planning have been around for years, but it is now possible to use technology for invitations, registries, thank you cards, wedding details, communication with guests, and even personalized QR codes. Some couples are opting for personalized QR codes guests can scan to receive all wedding information. Digital tools are efficient, money-saving, and promote another wedding trend – eco-conscious celebrations.
Environmental Considerations
In 2023, more couples are bringing environmental concerns into their wedding planning conversations. This wedding trend can be as small as swapping paper straws for plastic, or as exhaustive as maintaining a zero tolerance for plastics at the event. Natural settings and décor are another example of concerns over sustainability.
Natural Décor and Setting
Another wedding trend among couples currently wedding planning is a beautiful, natural setting. Couples are seeking venues in locations that offer nature's beauty. This includes destination weddings to gorgeous locations. Moreover, couples are opting for decor consisting of plants and natural materials like wood, rather than out-of-the-box décor.
Welcome Parties
Wedding weekends have been a thing for a while. The couple hosts multiple wedding events throughout the weekend. This trend began as an effort to entertain out of town guests. But the couple also needs a rehearsal and possibly a rehearsal dinner. Enter the welcome party…
Having an elaborate welcome party enables couples to rehearse, recognize their wedding party and families, entertain out of town guests, and have a great time in a more casual environment. A welcome party allows guests to socialize with the betrothed in a relaxed setting because it isn't quite 'The Big Day.'
Living It Up
In 2023 one thing is certain, couples want to enjoy themselves and their loved ones. The pandemic showed all of us what it's like to be isolated. Now, we want to be together, to connect, and to celebrate. Wedding planning in the year 2023 will definitely be influenced by the past few years. We expect to see couples personalizing their weddings and making their own rules. Uniqueness and individuality will be an important part of the wedding trends of 2023.
As always, Hollywood POP Weddings would be delighted to plan your big day. Contact our wedding planner experts for more information.